WEBSITE DESIGN AND DEVELOPMENT
We are driven by your business' message. We will create a tailored design for your business based on your brand research and build the functionality you need to communicate effectively with your audience.

Our web design and development services include: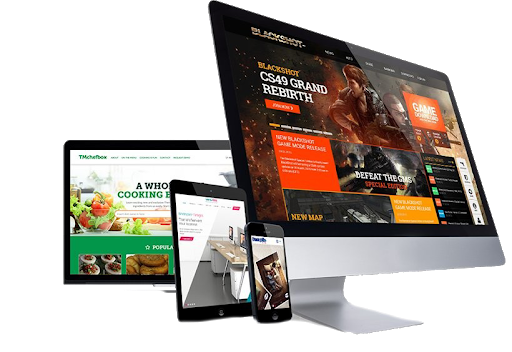 • Website Design & Development
Each of our websites is unique in its own way and caters to the needs of our client. We make sure that the website design showcases the brand image of our client and makes it clickwith its audience. We understand "Jo Dikhta Hai Wo Bikta Hai (What is good to see, sells!)" and make sure that our clients get what they truly want.
• Responsive Web Design
We design and develop responsive websites that are platform-independent and perfectly viewable on all devices – be it computers, mobile phones or tablets.
• Content Management System Based Websites
We can develop websites using popular and/or customized CMS that can be used by our clients to update their content on their own, at their own convenience from a web browser.
• Website Re-design
We also re-design websites for our clients based on their needs. We build custom solutions based on new requirements and brand image changes. These are obviously better than the current sites.
• Mobile Websites
Keeping the fastest growing technology trend in the world – We do mobile website development. We also convert conventional websites to mobile-friendly websites. We make sure that your online content looks good on mobile phones, be it the iPhone, Android phones, Blackberry or Windows Phones.