GOOGLE ANALYTICS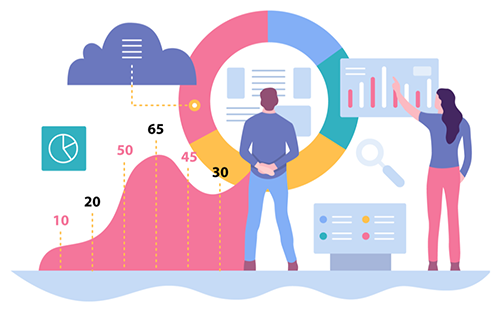 We eat conversion optimization, We drink ROI & We breath analytics. Yes, At Elixir we believe in turning data into insights - real, powerful and meaningful. There is an old saying, "What gets measured, gets done!" and we firmly stand by that. The visitor data is so important that analyzing it helps you understand them better and spend your budget more effectively. We tell our customers, "If you are not measuring what you are doing, you might as well not do it! We provide the following services under our analytics division

• Google Analytics account setup
Our analytics team ensures that your Google analytics account is setup correctly and delivers accurate data that you can rely upon.

• Insights, Analysis & Reporting
There is a lot of power that can be uncovered in Google analytics and it's really undercover. Our analytic bonds will help uncover the hidden secrets that your data contains through desired custom reports and other report points.

• Google Analytics Audits
Our analytics expert will do a thorough audit of your existing Google analytics account and fix any common errors that are found along with optimizing the setup.

• Google Analytics Consultancy
If you need any specific consulting in analytics we offer you hourly support. Our experts are just a phone call away and can help you on any analytics need.

• Conversion Optimization
Based on the insights and the vast experience, our team can help you in optimising the conversion rates by suggesting changes required in the website flow, user touch points, usability evaluation etc.